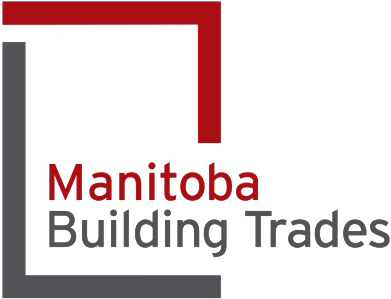 Manitoba Building Trades (MBT)
Manitoba Building Trades (MBT) represents the common goals of more than 8,000 construction and trades professionals in our 13 member unions. We promote the interests of our member unions and engage in project partnerships to deliver safe, skilled and highly productive labour.
We believe that unionized construction labour is the most competitive alternative for public and private project proponents in the industrial, commercial and institutional sectors. We deliver cost competitive skilled labour while maintaining the highest standards of training, wages and benefits and workplace safety.
Our commitment to excellence is evident at construction sites and completed projects across Manitoba each and every day. Our members – hardworking, middle class Canadians – and project partners take pride in building the essential infrastructure which supports the economy and future of Manitoba and Canada.
In partnership with other provincial councils we are part of a network of over 500,000 Canadian construction professionals.
Read More